Your phone system is often the first point of contact with your customer, so it should be a good experience. Increase your agility and phone capabilities with a Voice over IP (VoIP) telephone system. VoIP combines your communication tools into one central platform that meets your business needs. Stay connected on a phone, computer, or mobile device and never miss a call again.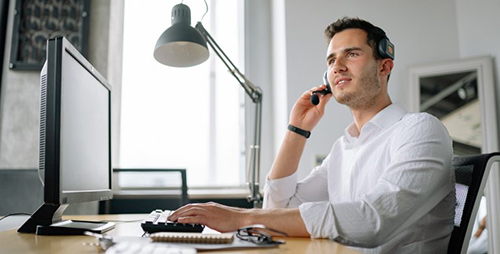 Communicate with customers and partners more efficiently with:
Adaptive collaboration
With VoIP, you can enjoy the flexibility of working in the office or remotely. There is no hardware to purchase, install, or upgrade, and the app provides seamless integration across multiple devices.
Intuitive design
Customize call flows to make sure your customers reach the correct employee or department. No matter how you use your system, answering, transferring, or holding calls is fast and easy.
Increased reliability
Reduce the barriers of dropped or missed calls. Simplify your voice communications so you can focus on the metrics that bring profit to your business.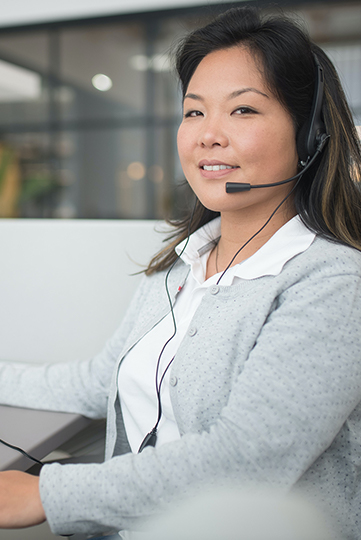 All Connect IT Packages Include:
Easy installation – Migrating to new hardware and software is stressful. We plan phone migrations with little to no downtime. Our trained staff also provides the necessary training to make the transition smooth and worry-free.
Single subscription price – Receive the full suite of VoIP tools with pay-as-you-go subscription pricing. There are no ongoing costs for software upgrades, maintenance, and support. As your company grows, we make it quick and easy to add new users and hardware.
Data backups – Since data is backed up in the cloud, you have the advantage of business continuity, even during disruptions. With tools like instant access to company voicemail and business SMS, you can stay in touch with customers anytime, anywhere, and from virtually any mobile device.